Leila Live!
By Marianne Daly
Published August 16, 2019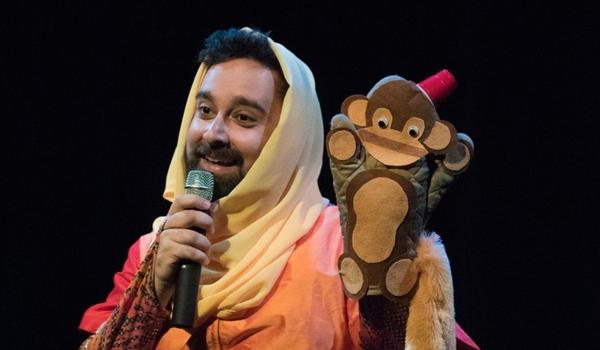 Cast: Leila
Playwright: Leila
Director: Leila's Mother
Designer: Leila
Show Type: Comedy
Audience: Parental Guidance
Running Time: 60 minutes
Izad Etemadi has been bringing his Persian Princess character named Leila to Hamilton Fringe stages for five years now, and for five years audiences have been falling in love with her.
As someone who first met Leila (and Izad) five years ago, it was fun to watch the people in the audience who had never seen her before discover the joy that comes from watching Leila work an audience. Though I have seen Leila's shows before, it never gets boring. Izad finds ways to keep Leila fresh and interesting, while keeping that which is familiar and endearing.
This performance by Leila is a one woman cabaret with singing, dancing, stand up, monologue, tableaux, and cultural exchange moments where Leila shares interesting aspects of Persian culture. Leila self-identifies as a Persian princess from a working class family. This show has a little bit of food, some voluntary audience participation, a lot of laughs and a whole lot of heart.
Leila is a delight to watch and Izad is a pleasure to know. Unfortunately, this year The Cotton Factory only runs shows from Thursday to Sunday the first week of Fringe. But keep an eye out and your heart open for the next chance you get to see Leila and/or Izad as their love for Hamilton keeps them coming back.
Post a Comment
You must be logged in to comment.